The 64th LGAZ Annual Conference of Zambia was held on date of 23th ~26th, Nov, in Livingston, Zambia. The Vice President of Zambia, Her honor Inonge Wina and the Minister of Housing and Infrastructure Vincent Mwale as well as other Senior government officers were present at the meeting.
Since business starting in 1998 in Zambia, CAMCO has become one of them most famous provider with local shop offering products and post-sales. As one of the first variety of machines supplier, CAMCO was invited to the conference and the representative gave the speech.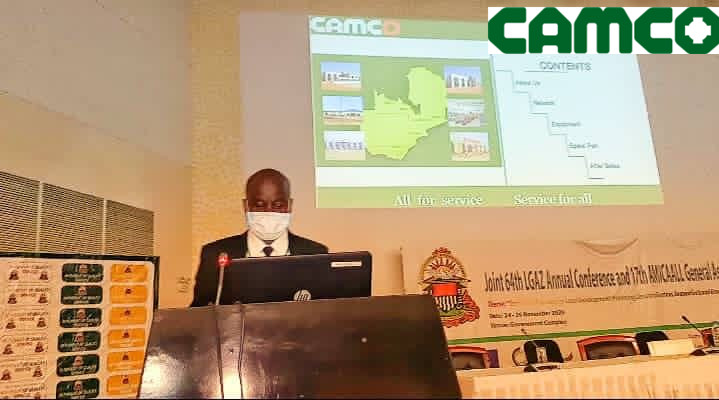 Besides, we also take our main products to the conference exhibition, The Vice President Ms Inonge Wina Visit our stand. She said that CAMCO is a comprehensive equipment provider in Zambia, CAMCO has always brought different kinds of durable and affordable machines into Zambia, and the life of Zambian has been improving a lot, hoping there will be more and more cooperation in the future.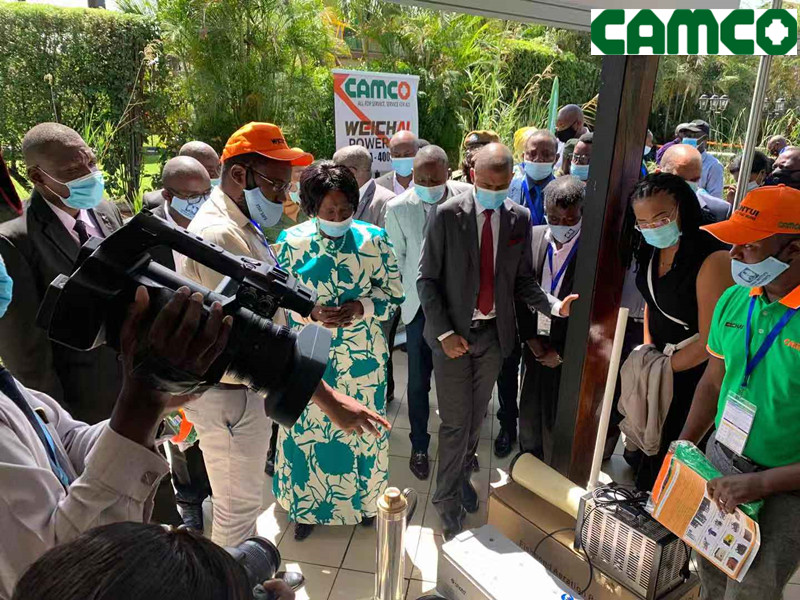 Experienced in serving Agricultural Products like processing machinery, Engineering and Mining Machinery, Water Pump and Irrigation Machinery, Power generation, Construction Equipment, Livestock Machine, we can also do equipment maintaining, help training professional workers.
We have been highly praised by our clients for our durable and affordable machinery and perfect post-sales.
CAMCO, all for service, service for all!