In an effort to offer the much needed theoretical and practical skills and knowledge to the employees, general public and customers, CAMCO EQUIPMENT Zambia LTD in April 2021 registered and was granted certificate to operate a TEVET institution to provide training of the Technical Education, Vocational and Enterpreneurship Training qualifications framework with the Technical Vocational. The inauguration of this training initiative was presided over by the Minister of Technology and Science Honourable Felix Mutati, MP on the 12th of October, 2021.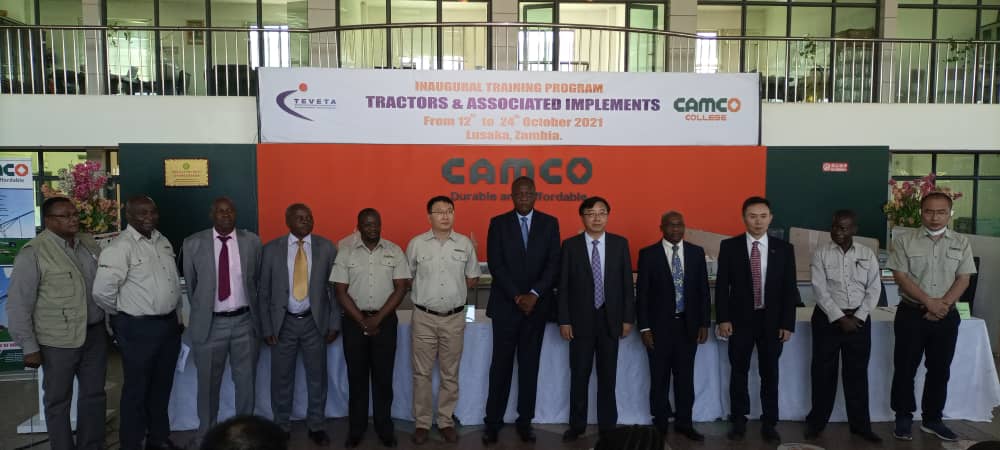 Mr Li disclosed that for the twenty three years Camco has been in business, the Group has encountered a common challenge in the markets it operates, which mainly is limited and or lack of requisite knowledge, skills and technique to professionally operate, maintain and repair the equipment and machinery that Camco supplies. Based on this background Mr Li said "we decided to register with TEVETA and operate CAMCO COLLEGE in Zambia whose core function will be to mobilize resources and offer the much needed theoretical and practical skills and knowledge to the general public and our customers. We are confident that through this initiative the young Zambians who will go through the various training programs offered by CAMCO COLLEGE will face the job market with confidence, equipped with techniques, knowledge and skills required by relevant industries".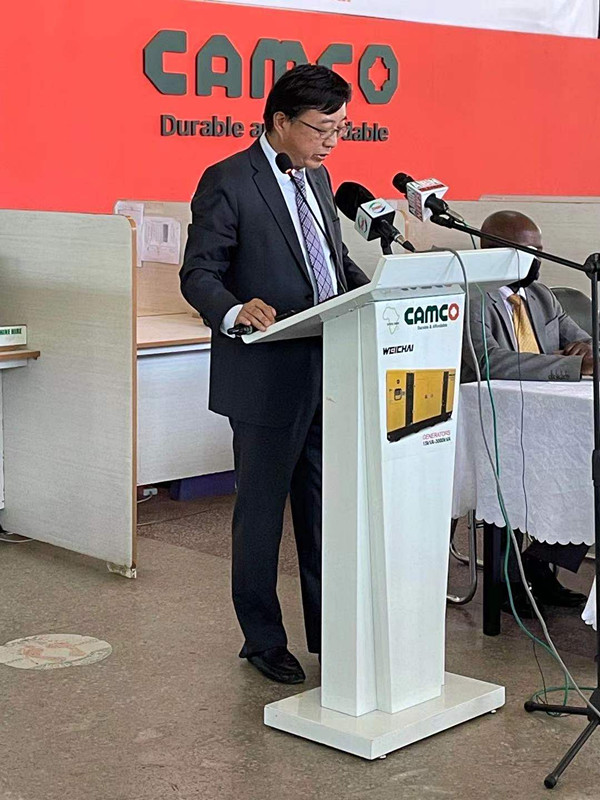 ASSOCIATION OF CHINESE CORPORATION IN ZAMBIA (ACCZ) Representative Mr Hao Yafei congratulated CAMCO on successfully registering CAMCO College and made mention that the training program held by CAMCO was of great importance and meaning to the ACCZ.
CAMCO Marketing Director Eng. Bernard Chiwala said CAMCO College stands ready to train and produce students with practical technical hands-on skills that the market needs at this critical moment in the country's development cycle.

The Guest of Honour, Minister of Technology and Science Hon. Felix Mutati was highly elated by the fact that the new college will offer courses centred on operation, maintenance and repair of machinery and equipment used in heavy-duty, husbandry, fishery, forestry, farming as well as vehicles and generators. The Honourable Minister emphasised that the average agriculture output at 2.5 tons per hectare is too low despite massive investment in mechanization and value addition, he stressed that what is needed is to invest in critical skills development the like of what Camco College was offering. The Minister called for an integrated approach where the government should work with the academia and the industry to develop training programs that delivers the required skills and knowledge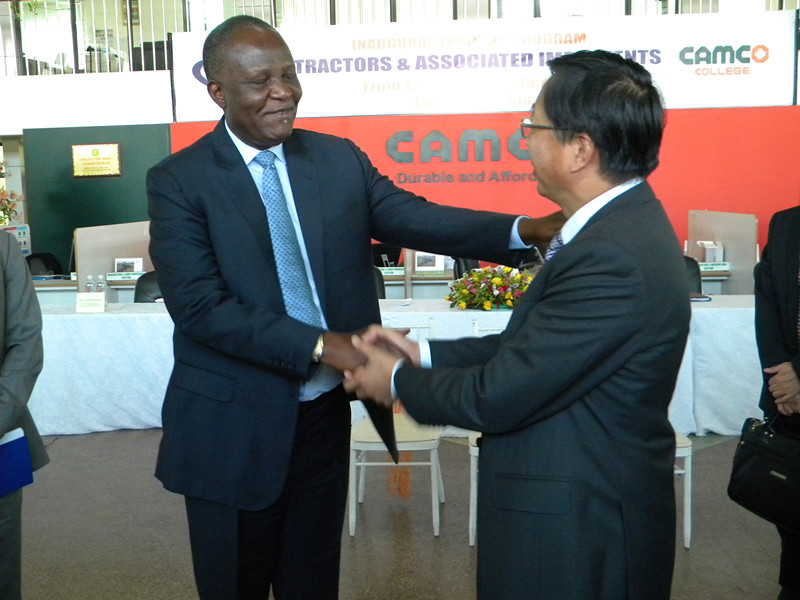 Hon. Felix Mutati has since encouraged CAMCO to continue supplementing Government efforts towards building a better Zambia.