Block(brick) making machine is the equipment for manufacturing and producing bricks. Generally, it uses stone powder, fly ash, cinder, scoria,gravel, sand, water and cement as raw material to produce bricks through hydraulic power, vibration force, aerodynamic force etc.
Blocks are used to build walls , pavements and other elements in masonry construction. Properly, blocks composed of dried clay, but is now also used to informally to denote other chemically cured construction blocks. Blocks can joined together using mortar, adhesives r by interlocking them. Block are produced in bulk quantities.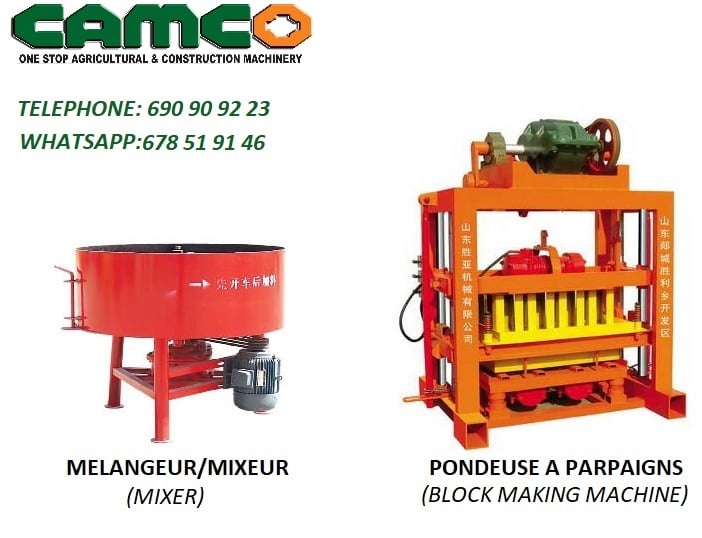 Concrete blocks are typically pale gray, which are made from a dry, small aggregates concrete which is formed in steel moulds by vibration and compaction in either an egglayer or static machine.
BL series block making machine is one type of manual hollow brick block making machine. The type one works with two vibrating motors is suitable for customers with convenient power connection. The block making machine works with diesel engine dive is suitable for outdoor places without electricity. It is moveable, cost-effective and high efficiency. Easy to operate, only need 1~2 persons to operate.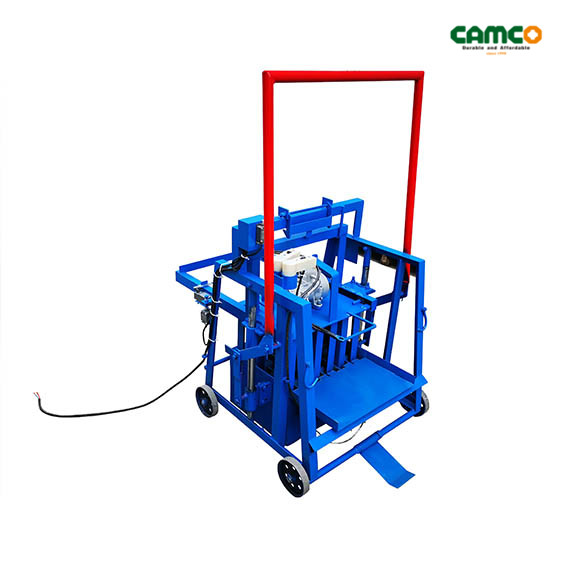 QTJ 440 Block making machine
This type of machine is very operating. For this machine, a larger reductor of high quality is equipped, its key rotary parts are changed into bearings, thickened square steel frame is used and wear resisting material is adopted for its inside sleeves for directional positioning for four guiding columns so that the service life of this machine can be largely prolonged.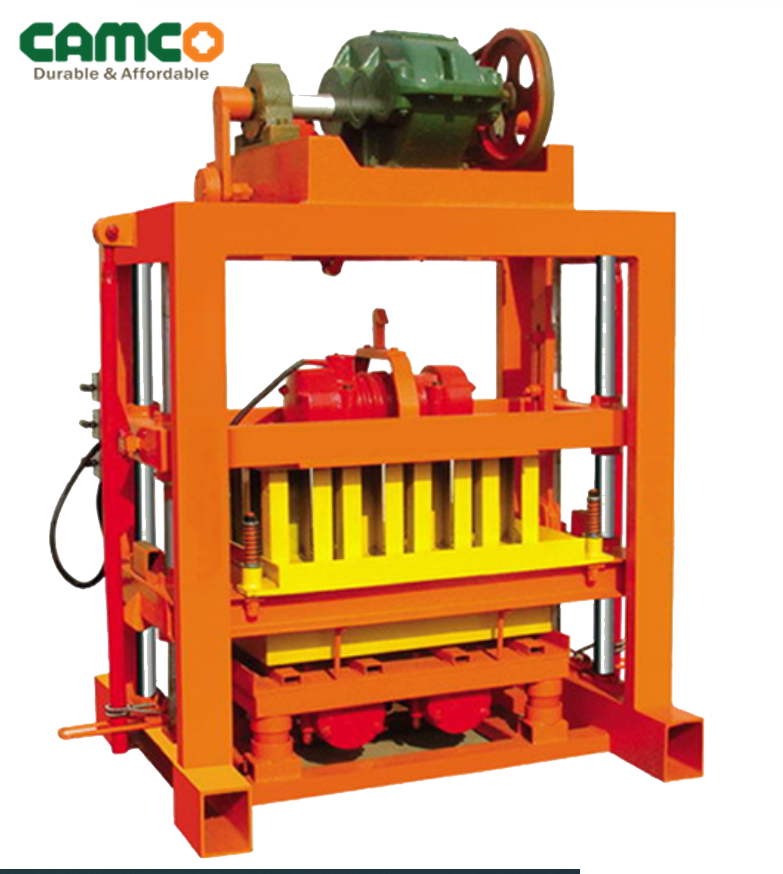 These type of block making machine has great advantages: Very low investment, can save cost quickly, is the ideal choice for small and medium factory; Electronic control, comparing to the traditional brick machine, save more electric power; the molds are changeable according to customers' requirement; Production process is simple , they can be made everywhere; The block can be produced all around the year.
CAMCO: Service for all, All for service!