On July 20th, Camco Equipment (Zambia) Ltd. hosted thirty Members of Parliament led by the Minister of Western Province Hon. Astley Mbangweta Mr. Xu Jiadong, General Manager of Camco Equipment (Zambia) Ltd., Mr. Bernard Chiwala, the Marketing Director, and Herman Habasimbi, the HR & Admin Manager, were at hand in receiving the delegation.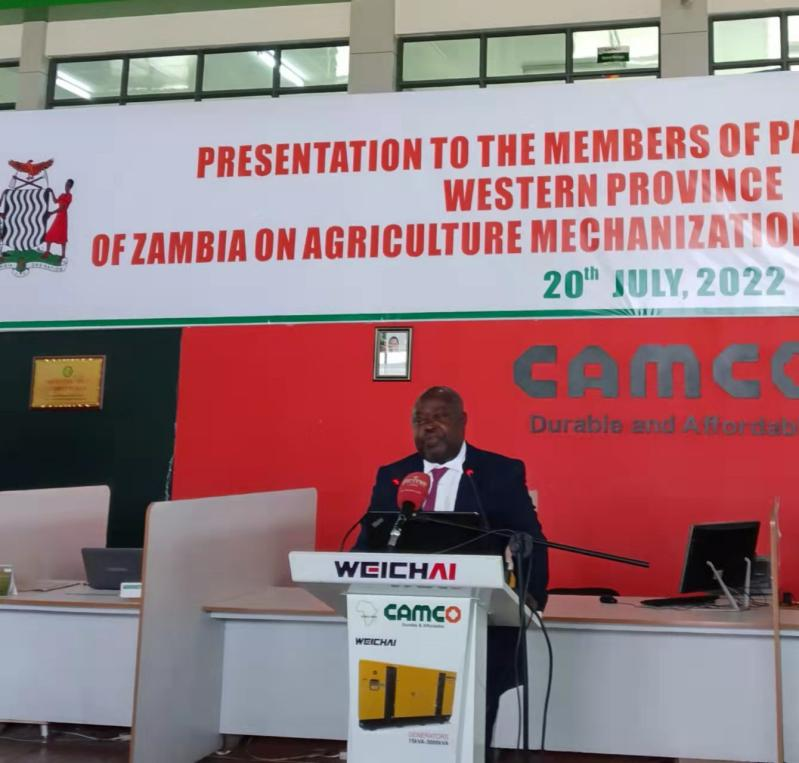 The Minister of Western Province Hon. Astley Mbangweta appreciated the efforts Camco was making in promoting agriculture mechanization and value addition and looked forward to deepening cooperation with Camco in the field of agricultural mechanization to promote Zambian agriculture and industrial development.
Camco Marketing Director Bernard Chiwala made presentation on the agricultural and agricultural products processing machinery, leasing business on tractor and combine harvester, customer financing channels, and agricultural machinery cooperation intentions of Camco. Camco's advanced agricultural products and processing equipment, diversified marketing models, and multi-field exchanges and cooperation have laid a solid foundation for the deepening of cooperation between the two parties. Camco team accompanied the Minister and Western Province Members of Parliament to visit the showroom and the equipment in the company, showing the characteristics and application scope of the equipment.
The local popular media stations Prime TV, Camnet TV, and CBC TV reported on this event, which enhanced the popularity of Camco.