Corn or Maize Sheller, also called threshing machine. It can be powered by a hand crank, a tractor, a station engine, or by an electric motor.
Our maize or corn sheller is applicable for peeled corncob to finish the combination process including threshing, separating, cleaning and cocking at a time. It is very convenient and flexible to move and use.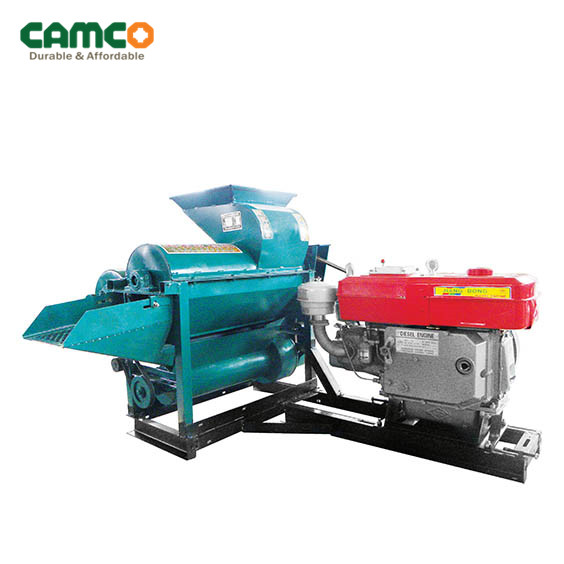 Whole corn cobs are fed in. They are pulled between two toothed wheels, usually made of metal. Each wheel spins the opposite direction of the other. The teeth pull the kernels off the cob untial there are no kernels left. The kernels fall out through a screen into a container(such as a bucket) placed underneath the maize or corn machine. The cob is then ejected out,since it cannot pass through the screen. Some models have a "walker", similar to a threshing machine or combine, to take the cobs out.
Maize or corn has become a staple food in many parts of the world, with the total production of maize surpassing that of wheat or rice. In addition to being consumed directly by humans, maize is also used for corn ethanol, animal feed and other maize products, such as cornstarch and corn syrup.
https://www.facebook.com/CAMCOKENYA
Maize is widely cultivated through the world, and a greater weight of maize is produced each year than any other grain. It is the most important cereal crop in sub-Saharan Africa(SSA) and an important staple food for more than 1.2 billion people in SSA. More than 300 million Africans depend on maize as the main staple food crop. All parts of the crop can be used for food and non-food products. Maize accounts for 30%-50% of low-income household expenditures in Africa. Over 30% of the caloric intake of people in sub-Saharan Africa comes from maize.
Maize or corn sheller is one of the essential equipment during processing whatever for food or fodder.