The Marketing Director of CAMCO Equipment (Zambia) Ltd. Engineer BERNARD Chiwala was invited to the meeting held by the Ministry of Energy on February 9th 2022 at the Ministry of Energy offices, New Government Complex. The Minister of Energy Honourable Engineer Peter Chibwe Kapala attended the meeting.
During the meeting Honourable Engineer Kapala explained to Engineer Chiwala the Programme that the New Dawn Government has started of blending the biofuels with fossil fuels (petrol and diesel). He also mentioned that the growing of cassava and sugar cane to be used as feed stock in the production of biofuels will be key. The Minister urged the engineers and entrepreneurs to take advantage of the emerging opportunity in the bio fuels sector.
In the meeting, it was indicated that cassava and sugarcane planting have great potential for the development of energy. CAMCO will provide technical support in the field of machinery and equipment, to deepen relevant cooperation with the Ministry of Energy, and promote the development of clean energy in Zambia.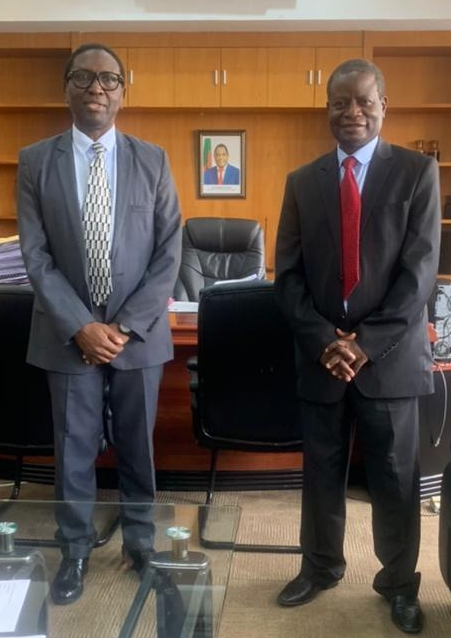 (Minister of Energy Honourable Engineer Peter Chibwe Kapala with CAMCO Equipment (Zambia) Ltd. Marketing Director Engineer BERNARD Chiwala )