In an effort to reduce the risk of transmitting the deadly coronavirus, CAMCO donated four foot operated hand washing facilities to Zambia Police on Tuesday (February 2, 2021).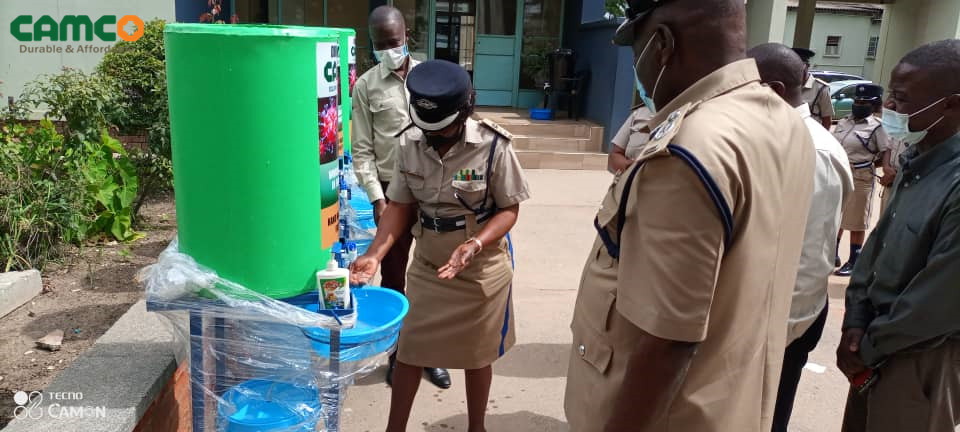 During the handing over, CAMCO Group Director Human Resource and Administration, George Mulenga said the fight against covid-19 requires concerted efforts, hence the decision to donate to the Zambia Police Service.
Speaking during the handover of the handwashing facilities, Mr Mulenga hoped that the donation was to assist in protecting lives of police officers who are mostly at high risk of contracting covid-19 considering their nature of work.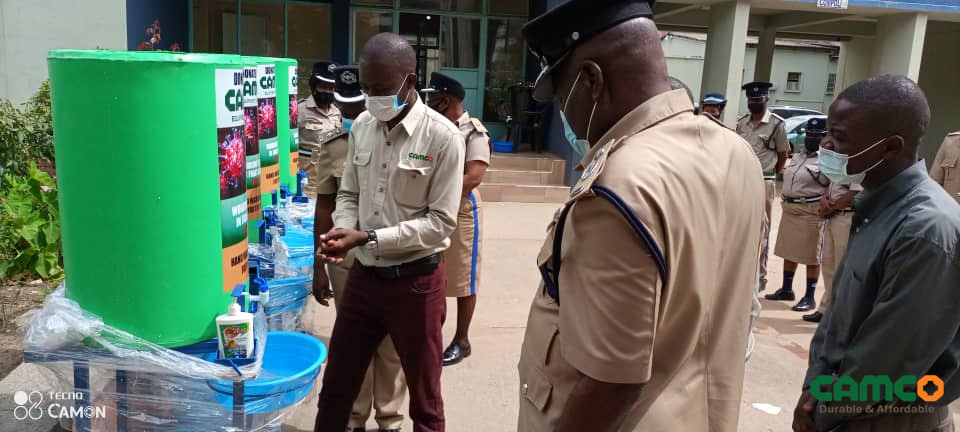 And receiving the donation, Lusaka Province Police Commissioner Lackson Sakala thanked CAMCO Group for the gesture.
Speaking during the handover of the hand washing facilities, Mr Mulenga said the company will continue joining hands with stakeholders such as the Police in a bid to beat the virus that has claimed many lives.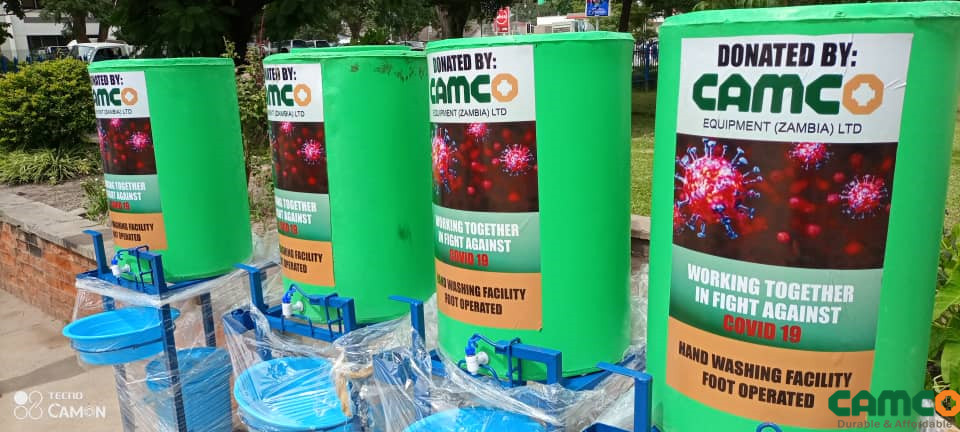 Mr Sakala has encouraged the company to continue supplementing government efforts towards the covid-19 fight. He noted that Camco has always been an corporate partner as the donation of automated hand washing tanks.And this was not the first time that the Zambia Police was receiving from Camco Group. ]We wished that more companies could emulate Camco's unwavering support to the Police Service.