On 20th December 2022, Kenya National Chamber of Commerce and Industry (KNCCI) represented by Mr. Fredrick Mukilya ,Trade Policy and Advocacy Officer paid a courtesy call on Camco Equipment Kenya Ltd offices. He was received by the General Manager, Mr. Francis Kabaso in the company of the Sales Manager, Mr. Japhet Mutai and Sales Engineer, Mr. Benjamin Otieno.
During the visit KNCCI presented a membership certificate to Camco Kenya to signify the admitting of Camco Kenya to the Chamber. Mr Fredrick Mukilya highlighted the various networking opportunities Camco is going to benefit from the chamber by being a member.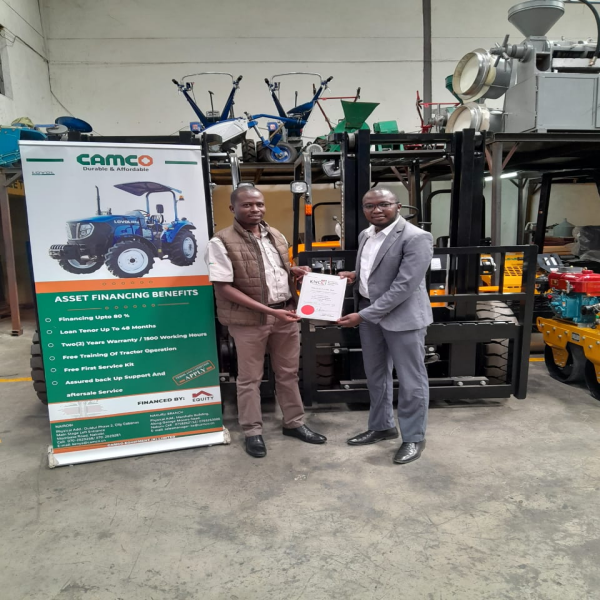 In response to that, the General Manager thanked the Chamber for the visit and assured the Chamber that Camco is committed to offering business solutions to its customers by providing income generating products that are not only durable, but affordable.
After touring the showroom, Mr. Mukilya was quick to observe that Camco is a one stop shop for Agricultural and Construction equipment. He applauded Camco for bringing durable and Affordable products to the Kenyan market.